Stay Clean: Hand sanitiser labels 101
There is currently a universal shortage of hand sanitizer, for the existing providers and entrepreneurial-minded there is an awesome opportunity to help fulfil this need and get your product out there and keep this world a cleaner and germ-free.
What to Include on a Hand Sanitizer Label
What every bottle or container of sanitizer needs is the label that identifies this product and puts your name and brand out on display.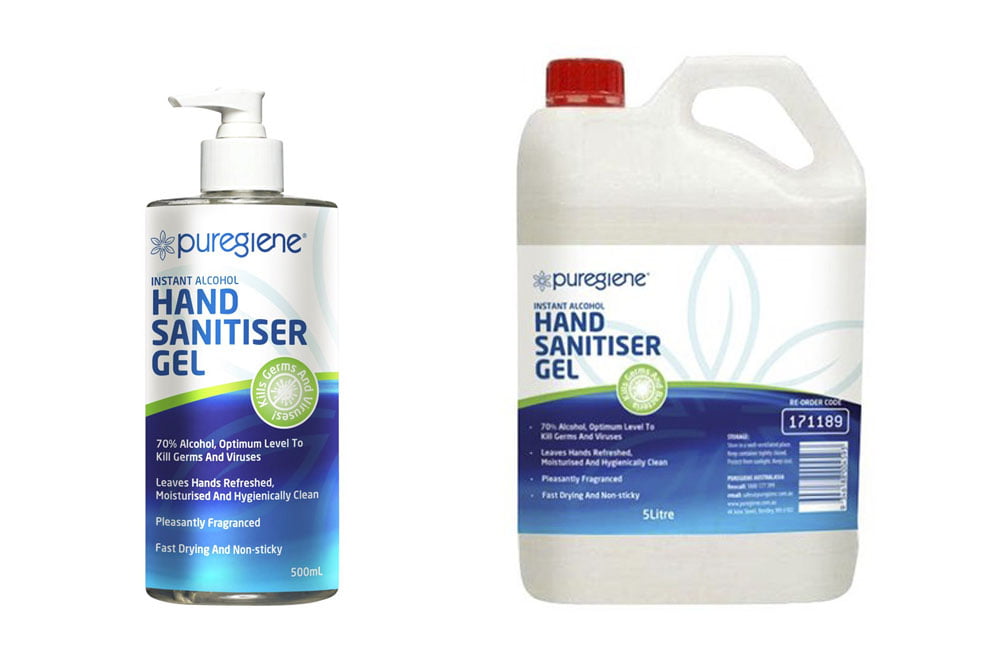 Key criteria to include on a hand sanitizer label can include:
70%+ Alcohol Content (Optimum level to kill germs and bacteria)
Leaves hands refreshed, moisturized and hygienically clean
Fast drying and non-stick
---
When you need hand sanitizer labels that are;
Fast, 
high quality
Standard templates
---
Specifications
Labels can be any size however using standard sizes and templates make life easier and faster.
---
Stocks:
Paper – Flat sheets 
Clear Synthetic – Flat sheets
Polypropylene synthetic – Rolls.
---
Sizes:
Standard and Custom
---
Sheet Labels: 
Standard Presets or custom size.
---
Turnaround: 
Sheet Labels – 3 Days – Standard
Labels on a Roll – 10 Days – Standard (3 Day Express service available)
---
Design:
Contact our experienced labelling design team. [email protected]